Elevate the excitement and memorability of your visual content with Brandaid's expert drone videography and aerial drone photography offerings. Whether you envision dynamic high-speed sequences or a slow and cinematic approach, Brandaid's diverse range of drone videography solutions transforms your concepts into tangible experiences.
Our extensive experience accompanies each drone project we undertake. Brandaid has a rich background in providing top-notch drone photography and video solutions to various businesses. Explore our recent endeavors in the realm of aerial photography services:
What You Should Understand About
Drone Videography & Photography
Craft Compelling Visual Content That Elevates Your Business to New Heights
If a single image holds great value, just imagine the storytelling potential that aerial drone visuals can unlock for your audience. Drone videography and aerial drone photography generate immersive visual content that communicates captivating narratives in ways no other medium can achieve.
From showcasing the dynamic aspects of your business and highlighting your most significant accomplishments to generating awe-inspiring material for websites, social media posts, promotional campaigns, and beyond, the limitless adaptability of aerial drone services positions them as a strategic investment.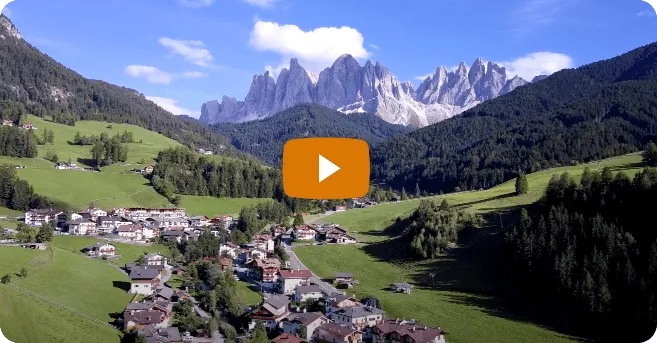 What Does Drone Videography Entail?
Drone aerial videography encompasses the art of employing a drone or an unmanned aerial vehicle (UAV) to capture distinct aerial footage, offering a fresh outlook on a specific location or event.
The implications of drone video services are truly captivating across numerous industries and business ventures. Brands that embrace drones for advertising can harness the power of aerial and motion shots, delivering heightened value and outcomes compared to other video productions. Aerial shots are captured from elevated perspectives, while motion shots portray movements through space, creating a sense of depth.
In the past, video production companies relied on helicopters to achieve such shots. Yet, the emergence of aerial videography introduces a notably higher-quality and cost-effective alternative, enabling your story to be conveyed on a grander scale. This amalgamation of cost and quality positions drone videography services as a pivotal juncture in the realm of video advertising.
What Is Drone Photography?
Similar to aerial videography, aerial drone photography empowers you to capture striking, impactful visuals from novel viewpoints. The compact size and resilience of drones permit them to hover above scenes, yielding aerial shots characterized by unprecedented clarity.
Leveraging altitude in your favor, integrating drones into advertising opens up an array of fresh opportunities for businesses to cultivate an interactive brand experience. From real estate aerial photography endeavors to expansive cinematic depictions, the aerial drone photography services provided by leading aerial imaging firms undoubtedly contribute to driving the overall triumph of your sales and marketing endeavors.
Elevate Your Visual Journey Through Professional Drone Solutions
Whether it involves filming videos or capturing aerial imagery, Brandaid's aerial drone services unveil a fresh outlook on everyday scenes. Manned by certified drone pilots and equipped with cutting-edge technology, our drone video company is prepared to tackle any project you entrust to us.
A Leading Drone Solution Provider
Transforming Your Vision Into Reality Utilizing Cutting-Edge Technology
Brandaid is among the premier drone video service and aerial imaging enterprises in Texas, serving diverse industries nationwide. We allocate resources to acquire state-of-the-art drone technology and video production equipment to elevate aerial videography and photography to an exceptional realm, aligning with the expectations of our esteemed clientele.
DJI Mavic 3 Series
Our aerial photography firm sets new benchmarks within the industry through the employment of the DJI Mavic 3 Series. Packed with impressive functionalities, the DJI Mavic 3 Series is tailored for industrial applications that involve restricted access to specific locations.
Specs:
56x Hybrid Zoom
Up to 5K resolution
45-Min Max Flight Time
4/3 CMOS Wide Camera
DJI O3 Enterprise Transmission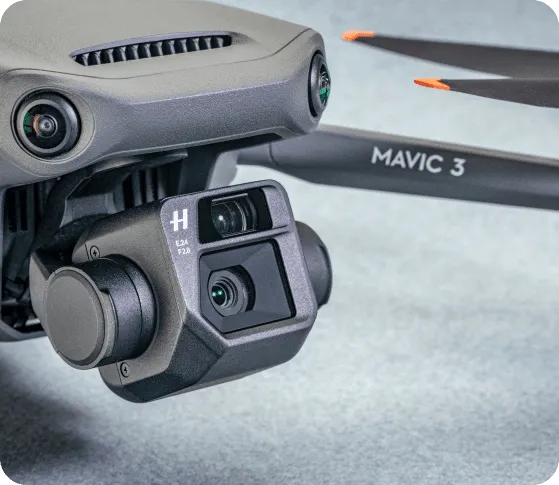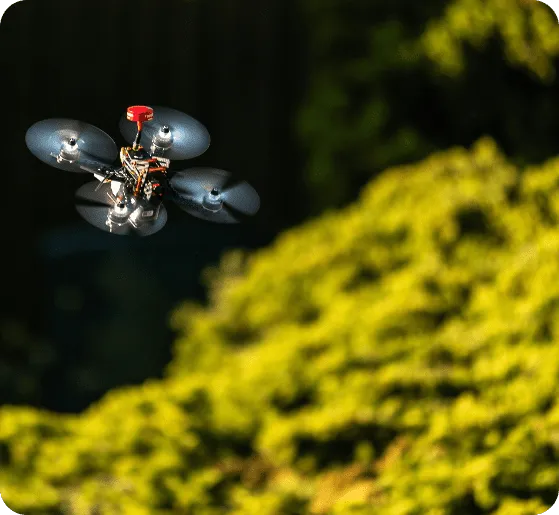 Cinelifter
Cinelifter FPV copters are an excellent choice for capturing mesmerizing shots with cinematic flair. Engineered with premium attributes, this innovative drone video service technology captures precise, action-oriented maneuvers and can support the weight of DSLR and high-quality cinema cameras!
Specs:
2KG Max Payload
TBS Crossfire Diversity NANO RX
GPS Flight Data and Rescue Functionality
Efficient & Powerful Wide Stator XING 2806.5 Motors
Optimized Adjustable Camera and Battery Mount
Redundant ESC and Motor Configuration
DJI Mavic 3 Series
Our aerial photography firm sets new benchmarks within the industry through the employment of the DJI Mavic 3 Series. Packed with impressive functionalities, the DJI Mavic 3 Series is tailored for industrial applications that involve restricted access to specific locations.
Specs:
56x Hybrid Zoom
Up to 5K resolution
45-Min Max Flight Time
4/3 CMOS Wide Camera
DJI O3 Enterprise Transmission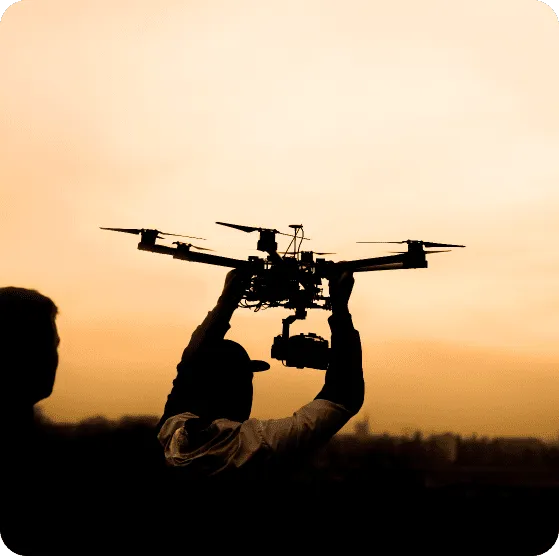 Drone Video & Photography Services
Experience the Finest in Production Techniques and Quality
Brandaid is a reliable drone service provider dedicated to delivering exceptional aerial video and drone photo services that align with your requirements. Explore the advanced capabilities of our drone videography services:
Drone Cinematography
Craft iconic shots and offer your target audience a distinct view of your brand narrative in action. Our drone aerial photography services team is at the forefront of exploring and employing various drone shot techniques to differentiate you from the competition.
Drone Photography
Provide your brand with the "wow" factor and amaze potential clients with top-tier aerial shots. Brandaid offers aerial photography drone services across various industries. Whether it's construction, hospitality, or real estate photography aerial services, among others, we're here to assist you.
Dual Operator Configuration
Our FPV drones feature a dual operator setup, enabling our drone services team to capture smooth, stable, and high-quality footage. In this dual-operator configuration, a separate camera operator manages the camera, allowing the pilot to focus on flying and achieving flawless shots.
Panoramic Drone Photography
Searching for captivating landscape shots for your website header, billboard, or vehicle wrap? Whatever your panoramic drone photography requirements, our professional photography drone services team can create breathtaking panoramas that will leave you in awe.
Single Operator Configuration
For straightforward reveals and shots with minimal camera movements, a single-operator configuration might be ideal. Brandaid's single-operator aerial drone services are perfect for budget-friendly productions or those necessitating uncomplicated drone shots.
360-Degree Photography and Video
Capture breathtaking landscapes or expansive properties from a bird's-eye perspective. Brandaid's 360-degree drone videography service immerses viewers, making them feel as though they're inside the visual content. We bring experiences to life through cutting-edge production techniques and creative expertise.
Live Video Broadcast
Brandaid stands among the leading aerial imaging companies, offering live video broadcast aerial drone services for events, corporate launches, and more. Connect with our drone video company's marketing team to discuss the specifics of your project.
Indoor Drone Video
Create seamless indoor video tours of your establishment and showcase your business to the world. Our real estate drone photography team takes precautionary measures to anticipate any challenging areas and effectively navigate around visual obstructions and obstacles.
Timelapse and Hyperlapse Drone Video
Infuse energy and vitality into your campaigns with professional timelapse and hyperlapse drone videography service. Our aerial videographer can plan and execute time-lapses and hyperlapses across both day and night scenes.
Night Drone Operations
Our video and aerial drone photography services extend beyond sunset. We are FAA-approved for night aerial drone service operations. Schedule a meeting with our aerial photographer to kickstart your project today.
FPV Drone Operations
From automobile commercials and live streams to real estate aerial photography, we possess the expertise to conduct FPV drone operations for indoor and outdoor drone uses for business. Choose Brandaid as your drone service provider and acquire the ideal marketing tool to elevate brand awareness.
Single-Take Drone Fly-Throughs
Offer a virtual tour of your facility in a creative and captivating manner. Our FPV built-out drone can fly at high speeds, execute quick turns with precision, and showcase your marketing materials with single-take videos.
What Sets Drone Aerial Services Apart?
Experience Unparalleled Image Stability and Fluidity
Video and drone photography services are revolutionizing the marketing field. Today, more and more companies are leveraging drones for promotional purposes. But is investing in drone aerial photography services worth it?
Discover what distinguishes aerial videography and drone photography service from traditional offerings:
Minimal Disturbance
Thanks to their maneuverability, aerial photography companies rely on drone technology to capture high-resolution footage across long distances and remote locations. They generate minimal noise, allowing them to be used in proximity to animals and in various settings.
Limitless Potential
Drone video and aerial photography services have introduced new possibilities in both creative and technical realms that were previously unheard of. These modern techniques are quicker, more dependable, and more cost-effective than traditional video production methods.
Distinctive Perspective
Drone photography service offers a unique capability to capture images and videos that would be otherwise inaccessible from ground level. It opens up a plethora of opportunities to experiment with diverse perspectives that enhance your visuals.
Cost-Efficient Production
Experts in drone video company marketing unanimously agree that drone photo services are relatively swift and simple to implement. Setting up and taking off takes just minutes, allowing for multiple elevation points within a few hours.
Enhanced Visual Precision
Aerial photography services provide an accurate representation of size and proportion, particularly beneficial when marketing businesses like real estate, large-scale construction, and other industrial applications.
Unmatched Safety
In scenarios where manned aviation would be hazardous, such as capturing imagery in perilous or inaccessible locations, drone photography services offer an ideal solution to attain aerial visuals while ensuring the safety and well-being of all involved.
---
Ready to chat about our services?
Drop us a line today for a free quote!