With the rising prevalence of internet usage on various devices, the prospect of eCommerce is becoming more promising with each passing moment. Maintain your competitive edge in the marketing realm and establish a consistent stream of website visitors through eCommerce PPC advertising with Brandaid.
eCommerce Holds the Present and Beyond
The need for eCommerce optimization is expanding among entrepreneurs and merchants worldwide. Projections indicate that by 2021, the global count of digital buyers will exceed 2.14 billion. This is promising news for online marketers. However, in the midst of numerous businesses vying for consumer attention, how do you secure a competitive advantage?
Mere possession of a website or social media page no longer guarantees visibility before your intended audience. What's necessary is a comprehensive online marketing strategy to effectively showcase your products and services to the appropriate market and foster business growth.
Elevate your brand's online visibility and maintain prominence in search outcomes with Brandaid's eCommerce pay-per-click marketing.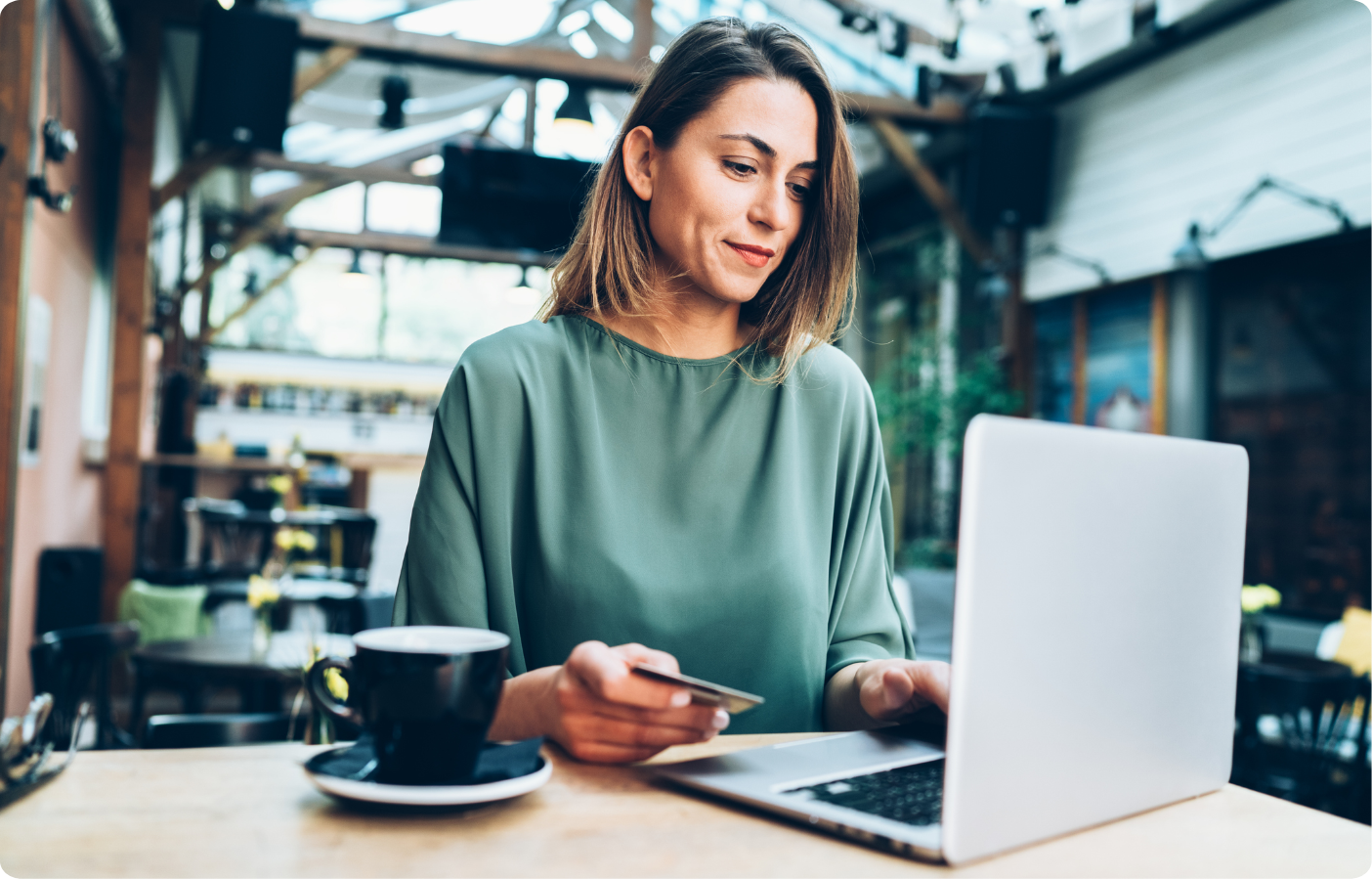 Forge Connections Between Your Brand and the Right Customers through PPC Management
Current statistics reveal that 85 percent of consumers conduct online research prior to making a purchase decision. Moreover, 75 percent of individuals do not venture beyond the initial page of search engine results pages (SERPs). Consequently, if your intended customer base fails to locate your brand at the top of SERPs, you're relinquishing substantial leads and potential sales.
Given the escalating consumer demands and evolving online behaviors, eCommerce advertising stands as a cornerstone in the realm of digital marketing. eCommerce PPC emerges as an invaluable marketing avenue for both startups and established enterprises aiming to augment their revenue streams. Even for inaugural business ventures, Google Shopping advertising and eCommerce ads facilitate direct outreach to countless potential customers via search engine platforms.
The Power of eCommerce PPC Lies in its User-Friendly Attributes
Numerous enterprises opt for eCommerce PPC due to its adaptable and quantifiable nature. This strategy empowers you to assess the effectiveness of your eCommerce ads and make necessary adjustments for optimal outcomes. Prominent eCommerce advertising platforms, including Google AdWords, Amazon Advertising, and Google Shopping, strive to channel visitors to your website. These PPC avenues provide an avenue to transform site visitors into actual customers.
eCommerce advertising effectively allows you to:
Establish brand recognition
Enhance your digital marketing tactics
Engage with your designated audience
Cultivate consumer trust
Attain new clientele through heightened search visibility
Execute comprehensive advertising evaluations
Foster a positive brand image
Generate elevated return on investment (ROI)
Climb to the zenith of search outcomes and allure the appropriate customer base to your website through eCommerce advertising.
Start Your eCommerce PPC Campaign Today!
Appear on Relevant Search Queries and Enhance Your Customer Engagement with Brandaid's eCommerce PPC Management
eCommerce PPC Management
Maximize Your ROI and Generate Targeted Outcomes
Brandaid Internet Marketing Agency is a respected eCommerce advertising agency in the United States. We assist businesses in optimizing their advertisements for utmost visibility, traffic, and conversions. Our eCommerce ads experts employ data tracking tools and real-time reporting systems to streamline your Google Shopping advertising and PPC campaigns. Since 2005, we've been aiding businesses across the U.S. in advancing their PPC strategies for their eCommerce enterprises, and we can provide the same assistance to you.
Let us help you acquire converting traffic. Schedule a consultation with our eCommerce advertising agency today to discover how we can support you.
eCommerce Advertising Services
Drive Targeted Traffic to Your Website and Gain Long-Term Clients
Keyword Research & Strategy
Comprehend what your target clientele is searching for and tap into potential market segments. At Brandaid, we invest in Google Keyword Planner and other keyword monitoring tools. These resources enable us to establish your authority around high-performing search terms and specialized keywords.
eCommerce SEO
We amalgamate top eCommerce PPC practices with search optimization. This way, we assist you in achieving high rankings in both organic and paid search outcomes. Our eCommerce ads and SEO specialists conduct audience and competition assessments, stay updated with Google trends and changes, and determine optimal timings for each targeted keyword to achieve optimal results.
Landing Page Conversion
Boost your sales with landing pages that align with your customers' search intent. Our eCommerce PPC team crafts distinct landing pages for every ad group. We formulate comprehensive, easily comprehensible content, optimize for both desktop and mobile devices, and adopt a hyper-personalized approach to optimizing your landing pages.
eCommerce PPC Management
With the right eCommerce PPC strategy, you gain a competitive edge without excessive expenditure. Team up with Brandaid and let us help you attain your business objectives. We strike a balance between broad and ultra-specific keywords, bid on high-performing search terms, and provide transparent pricing for your eCommerce and Google Shopping ads to elevate your sales.
Paid Advertising
Stay ahead of the curve with data-driven eCommerce advertising strategies. Our PPC experts enhance your account structure, monitor your PPC budget, and craft ad copies that spotlight your unique selling propositions (USPs). Thus, we channel untapped traffic to your website at a cost-effective rate.
eCommerce Web Design
Brandaid is a proud member of the Shopify development community. As a comprehensive web design company, we construct eCommerce sites tailored to your specifications. We optimize your checkout process, incorporate live chat functionality, and ensure your conversion tracking is meticulously established. Additionally, we employ Shopify SEO techniques to ensure continuous online discoverability.
eCommerce Remarketing
Amplify your digital marketing campaign and heighten your conversions across all online avenues. We enhance your abandoned cart campaigns, re-engage with returning visitors, and route traffic to your product page reviews. By implementing these tactics, we formulate impactful remarketing campaigns.
Google Shopping Ads Optimization
Google Shopping advertising is a lucrative eCommerce marketing strategy, yet only a few invest the effort to optimize their Google Shopping ads. Our eCommerce advertising team undertakes extensive keyword research, crafts optimized images for your feed, and adapts your bid strategies to ensure you attain your desired outcomes.
Google Showcase Shopping Ads Management
Enable more individuals to discover your brand and products through Google Showcase Shopping ads. We oversee your campaign from account setup and ad creation to ongoing optimization and monitoring, ensuring all efforts are directed towards amplifying brand visibility and boosting conversion revenue.
Ads A/B Split Testing
We help you discern which eCommerce ads or Google Showcase Shopping ads yield the highest ROI for your online store. Our PPC specialists craft multiple landing pages and implement split testing metrics. Thus, we ascertain which PPC ads are more effective in transforming leads into sales.
Conversion Rate Optimization
At Brandaid, we implement data-driven CRO strategies to enhance your eCommerce and Google Shopping ads' click-through rate (CTR). We leverage your brand's special promotions, optimize your landing pages and ad copies, and employ various Adwords remarketing campaigns to re-engage interested buyers.
Social Media Advertising
Optimize your social media campaign and draw more followers through eCommerce advertising. We launch targeted ads, manage review responses, and leverage live streaming features, social media content, and videos. These practices enable us to amplify your brand interaction and deliver elevated conversion rates.
Your Trusted eCommerce Advertising Agency
Allow Us to Aid You in Crafting Successful eCommerce Marketing Campaigns
Swift delivery, 24/7 accessibility, and simplified return policies -- these factors contribute to the preference for eCommerce platforms over traditional brick-and-mortar stores. Enhance your search visibility and position your brand in front of your intended customers with Brandaid's eCommerce PPC management.
At Brandaid, we provide the following (and more):
Data-driven marketing strategy
Conversion tracking tools and software
Tailored online marketing approaches
Technical proficiency
Google-certified professionals
Transparent reporting
Seeking amplified sales? Concentrate on core business operations while we handle your brand's online marketing campaigns. Let's collaborate to attain your objectives.